Denver Real Estate News September 2016
I would like to start this monthly newsletter by sharing some exciting news that Daniel and I have finally launched our own Real Estate Company, Roost Realty LLC. We are very excited to build this business and we could not have done this without the trust and support of our friends, family and all my wonderful clients. I know there are many real estate agents in the market and I think everyone probably knows at least three within their pier group, so I just want you to know how much it has meant to me that you chose to work with me on such an important decision. Our business is built on referrals and referrals are the highest compliment I can receive.  I want to thank you all for the referrals you have sent me and please keep them coming. I have listed the details for our new company below. We look forward to continue to serve you in your real estate needs.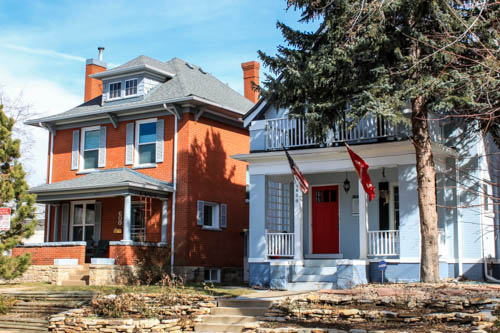 It is starting to feel like fall. This of course means changes in color, weather, and the housing market. With school back in session the real estate market typically sees a seasonal cool down. This seems to be true for the Denver Metro housing market as both single family detached and attached home prices have declined ever so slightly around 1% in August, according to the ReColorado source. This being said home prices year to date are still up approximately 12%. So buying a home still remains to be a great investment in the Denver Metro area.
If you are thinking of buying or selling in this market don't let these seasonal statistics scare you as this is still a very hot market to sell your home in and with interest rates continuing to be at record lows this remains a great time to get into a home as well. This time of year also means a lot less competition in the market place.
For those of you thinking about selling in the near future the fall season can be a great opportunity as typically you have less competition from new listings and Colorado tends to have some of its best weather this time of year. New listings in the month of August were down 5%. While everyone else waits for spring to list you can take advantage of less competition.
Buyers, this is also a season that means a little less competition from other buyers who may be holding off on their home search until after the holidays or until the spring season, closer to schools getting out. I have had many buyers go under contract in the fall months after having a difficult time in the summer season.
Finally, I want to just address the question that I get most often which is whether I think this housing market is going to see a huge decline in the near future or simply stated is this another hosing bubble. Now I am not a fortune teller and I cannot predict political or economic events in the future, but looking at the present data and future plans for our State and the continued record growth we are seeing I believe that Denver will only continue to be a great opportunity for real estate investment. I believe and have seen in my own investments that not only is your home a necessity to meet your housing needs but it is in fact an investment in your future security. Denver, in my opinion will continue to have a strong real estate market into the future as it offers a quality of living that people desire with the additional bonus of continued job creation and growth. Denver is a market and eventually supply will catch up with demand and things will level off but with the current housing shortage issue that we face and with new development only making a small dent in the supply that is needed to start meeting the demand this leveling off in my opinion is well into the future. Interest of course are another factor that could affect the demand for housing as currently the low interest rates make housing still affordable for most buyers, however there does not seem to be any plans for any major rate hikes in the near future either. Thus, I reiterate this market remains a great opportunity for those ready to invest in a home or sell a home.
As always I am more than happy to buy you a cup of coffee and answer any questions you may have on this current market or on the process of buying or selling your home.
Thanks for reading, you can subscribe to our newsletter.  Just email us at hmc@roostrealtyllc.com.