Housing Inventory at Record Low
Inventory
This past year we saw a continue trend of record low inventory, most notably in December with fewer than 4,000 active listings in the Denver Metro Area according the DMAR market trends report. This low inventory trend is predicted to continue into 2018 as we still are not building enough homes to meet the growing demands. On a positive note builder confidence has improved nationwide which is encouraging builders to continue to bring new developments to the market. There is also a belief that more sellers should feel ready and willing to list in 2018 due to low unemployment and overall consumer confidence. This is according to the 2017 Annual Report produced by REcolorado.  While we are all hoping to see more inventory the belief is we will not be seeing any significant relief in this coming year and the housing market will continue to be very completive for buyers.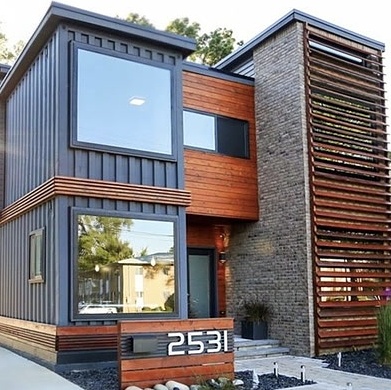 Do home prices change season to season?
The temperature is finally starting to cool some and kids are going back to school, so the big questions is will we start to see the hot Denver Metro Housing Market start to cool down as well?
The answer is yes. We have not only experienced this first hand with clients but we have heard the same from other brokers working in the industry. There is also the seasonal data from the past couple years that shows a slowdown in the number of days on market as seen on the chart below from the Denver Metrix System.
The season slowdown can also be seen in amount of sales per month over the past three years as you can see on the chart below from the Denver Metrix System.
So how is this information useful to you and how does it affect your real estate plans. Well that totally depends on whether you are a buyer or seller.
Foreign Capital Investors Buying Denver
In June and July we continued to see home prices increase across the Denver Metro area. The average price in June for Metro Denver was $454,547.00 according to the Denver Business Journal. The year-over-year increase in the average home price is approximately 8%.  While the year-to-date increase in the average price a home in metro Denver was around 7.79%.
This of course is great news for those of you who continue to add equity in your properties.  Home values increase year after year.  Without any major rate increases or increases in supply this is predicted to continue for the next couple of years. Most industry experts agree that Denver will continue to grow over the next few years, with more and more people moving to the Denver metro area attracted by the quality of life provided, the mild weather, access to the mountains for summer and winter activates, and the availability of work. Denver continues to lead the country with one of the lowest unemployment rates.
Tips for Buying and Selling in This Denver Real Estate Market
The Denver Metro Real Estate Market is as fast paced and competitive as it has ever been during the spring and summer buying season. As many of you know firsthand trying to buy in this market know there are just not enough homes to meet the ever growing supply of buyers.  Since the recession in 2008 average home prices and rents are up 50% according to the Denver Business Journal. This is due largely in part to the imbalance in supply and demand and the record low interest rates.
Most of the inventory shortage has been caused by the rapidly growing population and the lag in the ability of developers to bring new projects online fast enough. The other issue with the current supply coming on the market is the starting price point. Most new home build project start around the $350,000.00 mark and that is before you add any of the upgrades or finishes.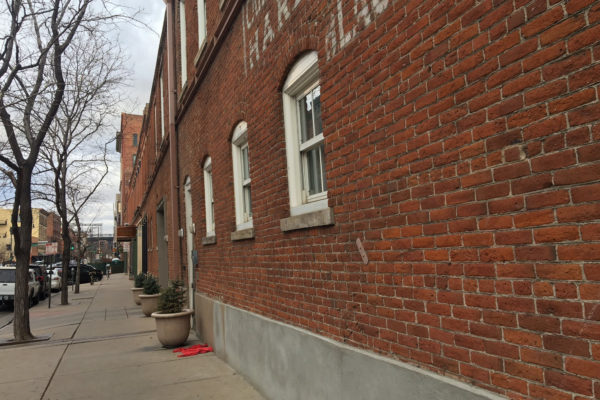 "When Will the Bubble Burst?"
This is the question that I have been getting from almost everyone who finds out I am in Real Estate. There is a strong sense of doom and gloom that we are going to relive the real estate downfall of 2008. So let me take some time to address this question.
In 2008 we had the financial crisis which saw the home values crash. So many people lost their homes or found themselves underwater. The recent movie the Big Short did a good job trying to explain all the many contributors to the crisis. One of the main reasons that stands out is the deregulation of banks and private lending institutions. This caused an increase in lending to people who would normally not qualify for a loan. This flooded the market with new buyers and saw housing prices skyrocket. The market became unbalanced and falsely inflated because of this. In a stable market home ownership is around 60% in the years leading up to the crash home ownership was around 70%.  This was another indicator that things were out of balance. This huge correction took many investors and home buyers by surprise and many are very leery of getting trapped in the same situation in today's market.
How Increasing Interest Rates Will Hurt Your Buying Power
Interest Rates and how they will affect Buying Power
If you are a home owner in this Denver Market you have likely experienced some equity growth in your property.  It has been a wild real estate market in Denver and throughout the country as homes have appreciated in double digit values.  After the housing market crash in 2009 the Federal Reserve (Fed) had dropped interest rates to unprecedented rates and the government created first time buyer incentive programs to go along with quantitative easing (printing money).  When the economy is in a recession the Fed usually drops interest rates.  This allows family's to buy homes with lower monthly payments and businesses to barrow for much less which stimulates spending and boosts economic growth.  But what happens when the economy is booming and home values are getting to be overinflated?  They will begin to raise rates and will work on this never ending balancing game of heating up and cooling off the economy.
This is what we are beginning to see today, higher home values that are beginning to push first time buyers out of the market.  Not to mention the stock market reaching all-time highs daily.  These are key observations and tell tail signs that interest rates are on the rise.  The Fed has promised a number of rate hikes for 2017 and they will likely rise into 2018.
Interest Rates are Going Up and Denver's Housing Shortage Crisis Continues
Spring has sprung and the housing market is finally starting to blossom.
This March has seen historically low inventory, which has come as somewhat of a surprise to those in the industry. Typically with such a warm start to spring we see homes coming on the market sooner, but people seem to be hesitant to jump into the spring buying season this year. There is plenty of speculation in the industry as to why this may be, the political climate, increasing interest rates, or a wait and see kind of attitude.  Whatever the reason for the lack of inventory the fact remains that our demand for housing has not changed. Homes that are priced right are moving quickly, especially in the $400,000 and below market.
So if you are thinking of selling what are your reasons for waiting?
What I have heard from client's and from others in the industry has to do with the continued speculation on what this year will bring. Our markets have been hitting all-time highs and with new policies being put forward there seems to be a lot of big question marks for the coming year. Many times people seem to hope that as a real estate agent we have some crystal ball that allows us to look into the future and tell you what the market will do. Unfortunately, I do not have the ability to see the future and I don't know anyone else in the industry that can. What I can do is look at the current trends and facts. This information can at least give me a good idea of what may happen.  ilability of funds, inventory, and demand.
How Investing In Real Estate Can Increase Your Net Worth (Reanting Vs. Buying)
A Story of two Denver residents Barbara and Kathy.  Both moved to Colorado in 2013 and started careers as teachers.  In 2014 Kathy got preapproved for a loan and she decided to buy a house.  She paid $300,000 and put $0 down.  Since Kathy is a veteran serving in the US Army she was approved for a VA loan and did not need to put anything down for a down payment. Barbara continued to rent her 1 bed 1 bath.  Her rent in 2013 was $1000.00 and had gone up 10 % each year so she was paying just over $1200.00/month in 2016.
Kathy's monthly Mortgage payment including PMI and property taxes was approximately $1200.00 per month.  Now let's take the $1200/month for Barbara's rent and the $1200/month for Kathy's mortgage and break down what benefits Kathy receives as a home owner in Taxes and Equity from 2014 through 2016.
Kathy                                                                          Barbara
3 year Total Paid                     $43,200.00                                                                  $39,600.00
Total Tax & Interest Paid        $25,200.00                                                                  $0.0
Total Principal Paid                 $18,000.00                                                                  $0.0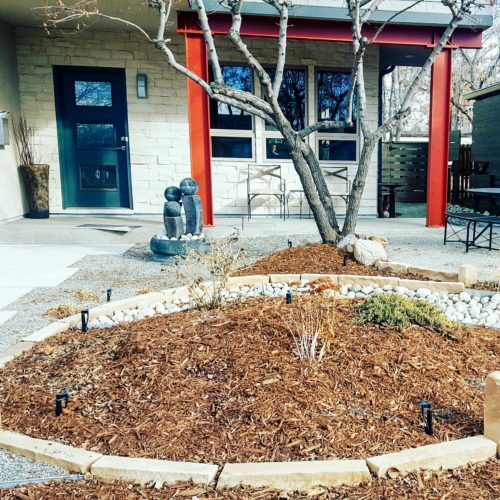 Sellers are feeling the Love this February.
The Denver Metro Real Estate market continues to be a strong seller's market, as low inventory and an abundance of buyers continue to absorb the new homes that come on the market.  Some of the lack in inventory is seasonal. As you can see from the graph below, the winter months tend to have fewer new homes listed. This is due in part to holidays and weather of course. This seasonal shortage of homes does end up creating what in the past couple years has looked like a feeding frenzy in the spring as homes start hitting the market.  This of course is why many sellers wait to list their home until spring in hopes of getting multiple offers and above asking price contracts. The thing I like to remind sellers is they can get just as many strong offers when they take advantage of the winter months. There are still plenty of buyers ready to snap those homes up without as many competing properties nearby.
For buyers, often the spring season cannot come soon enough. It often feels like a waiting game to find homes that meet some of their criteria. There are some schools of thought that the 2017 season may finally see some leveling off for those buyers in the $500,000 and below price ranges. The reasoning is that as interest rates slowly rise, which directly effects buying power, this may finally trigger some of the sellers who have been sitting on their properties to list them while the buying power is stronger.  So the thought is we will see more inventory this year than in years past.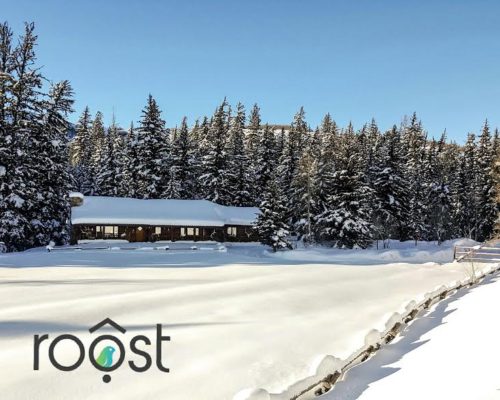 Denver's Metro Area Real Estate Market Still Experiencing Low Inventory
The Denver Metro Housing Market has started 2017 out strong.
According to the ReColorado 2016 saw an average price increase of approximately 11.3 percent in 2016 and predicts that we will continue to see strong increases in 2017 as well.
The main drivers for another year of strong home appreciation and a thriving real estate market is based upon a strong job market, increasing incomes, population gains, and a shortage of supply. While some fear that an increase in mortgage rates may push a lot of buyers out of the market, rates are not expected to increase more than 0.75% percent throughout 2017, according to ReColorado article. This means rates should still stay below the 5% mark which is still historically low for interest rates.
Other factors to consider is the entry of many Millennials into the housing market. Millennials make up the largest age group in the Denver Metro area and many have not entered the market yet. Some predict that this generation will skip the starter home all together and may look to buy their preferred home.
The average sold price for 2016 has increased around 12% from 2015
As we start to prepare for Christmas and the start of a New Year, I am once again surprised at how quickly another year has passed.  While this year has had many unexpected twists and turns, the one thing that remained true is the strength of our Denver Real Estate Market.
In comparison to 2015, we saw a decrease of around approximately 2% in the number of active listings on the market this year. This was a big contributing factor to the feeding frenzy that was seen in the spring of this year, where most homes in the $400,000 and below range were seeing multiple offers well over the asking price. Things did settle down some coming into June and July and we saw a slight market correction with prices leveling out some and more active listings coming online. Even with builders bringing more inventory online it still is not enough to meet demand especially in the lower price ranges.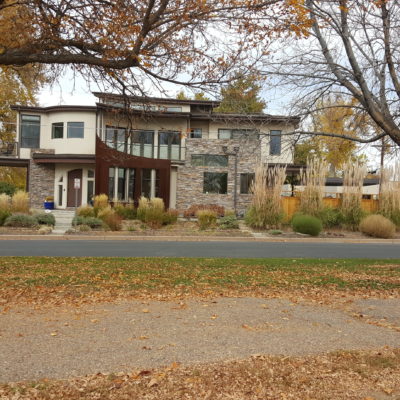 Denver Markets Cooling But Inventories Still Low November 2016
The month of November found us with unseasonably warm weather and a slightly cooler real estate market.
October into November saw a decrease in the number of new and active listings in comparison with October, 2015. The reason for this I believe is the political uncertainty that comes with a presidential election year.  While our country adjust to the impending policy changes I think you will see some slight market adjustments, however I do think the Denver metro area will continue to see strong growth, as our pollution is predicted to continue on a strong growth pattern.  We not only have people moving in from other areas of the country, but we also have a large demographic of young people moving out from their parents' home or finally transitioning from having roommates to a home of their own. With the median age in the Denver area being approximately 36 years old this is huge demographic of new home owners just starting to get into the market place.
Denver Real Estate Market News October 2016
October

finds us with surprisingly good weather and an unsurprising housing market. A lot of people see the housing market as an unpredictable monster that if you don't time things just right will chew you up and spit you out. This is just not the case looking back at the past couple of years the housing market has been fairly predictable and constant.

Denver home values have increased around the 9% mark each year for the past four years, with continued low inventory being a key driver. There has been seasonal slowing again as we get closer to the holidays, which is seen every year around this time. People are getting kids back in to school and thinking ahead to holiday plans. Buyers often put that house hunt off until the spring month's role around again. This is also why we typically see a very competitive and busy spring market.

The question is how do I use this information to my benefit? Well as I usually suggest to my buyers, this is the time of year to get out there and find your home, don't wait until spring when you are competing with all the buyers getting back into the shopping scene. I have a great deal of success getting clients under contract in the fall months without the bidding wars you see during the spring.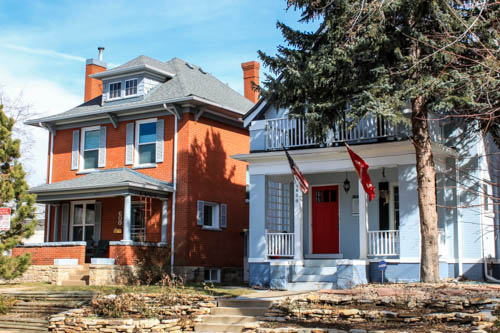 Denver Real Estate Market News September 2016
Hello All,
I would like to start this monthly newsletter by sharing some exciting news that Daniel and I have finally launched our own Real Estate Company, Roost Realty LLC. We are very excited to build this business and we could not have done this without the trust and support of our friends, family and all my wonderful clients. I know there are many real estate agents in the market and I think everyone probably knows at least three within their pier group, so I just want you to know how much it has meant to me that you chose to work with me on such an important decision. Our business is built on referrals and referrals are the highest compliment I can receive.  I want to thank you all for the referrals you have sent me and please keep them coming. I have listed the details for our new company below. We look forward to continue to serve you in your real estate needs.