Sam Schuessler
Broker Associate
Sam was born and raised in Denver, CO. He attended the Colorado School of Mines and graduated in 2010 with a degree in Mathematics. Sam enjoys exploring the unique and distinct neighborhoods of his great city, which is where his interest in real estate began. In his free time, Sam enjoys spending time with his wife and dog, music, exercising, and rooting on the Rockies and Avalanche.
Elizabeth Lord
Broker Associate
Born and raised in Seattle, Washington, Elizabeth "Ellie" Lord grew up surrounded by an amazingly supportive family and a herd of golden retrievers. After eight years in the residential design and construction industry in Seattle, she moved to Denver to pursue a graduate degree in real estate and construction management at the University of Denver. With a new found love for Colorado, she decided to stay and reestablished her award winning design business, Elizabeth P. Lord Residential Design LLC, in Denver. Using her extensive experience in residential design and remodeling, and her education in construction, she offers her real estate clients the unique opportunity to use her expertise to achieve the maximum value out of their property in preparation of selling, or insight into making a potential house their dream home with design advice. In her spare time, Ellie enjoys traveling the world and thrives on experiencing new adventures, like summiting Mount Kilimanjaro or scuba diving on the Great Barrier Reef. After participating in a Habitat for Humanity build in New Zealand, she chose to live a life of gratitude and has continually pursued opportunities to give back to her community. She lives in Denver with her fly-fisherman husband and their bernedoodle, Lewis.
Maggie Lyons
Broker Associate
A Colorado native, Maggie earned a Master's Degree in Urban and Regional Planning from the University of Colorado Denver, following a B.S. in Political Science from the College of Charleston in South Carolina. Maggie worked for a year on the internal development and construction team at INDUSTRY Denver and two years at Norris Design as a Planner and Project Manager. Maggie serves on the board for the Denver Architectural Foundation and Sunshine Homeshare organizations, enjoys outdoor activities, family, friends, and all things music.
Heather May Charbonneau
Managing Broker/ Employing Broker
Heather May Charbonneau, received her B.S. in Commercial Real Estate from Colorado State University in 2006. She has been selling Land, Commercial and Home Real Estate in the Denver Market for 7 years. Heather started her career working with Your Castle Services and became a top producing agent with the firm of 600 agents. She then went on to start her own Real Estate Brokerage firm in Denver.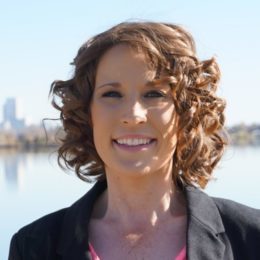 Amanda Evans
Broker Associate
Kaitlin Koczman
Broker Associate
Kaitlin is a Colorado native. She graduated in 2006 from Hastings College and in 2010 received her M.A. in Speech-Language Pathology from the University of Colorado at Boulder. Kaitlin has personal experience in real estate investment and leasing. She enjoys horses, volleyball, traveling and spending time with her husband, family and friends.
 Now is availaible for your smartphones
It was under very similar circumstances to the first performance; but this time he did not breast out the line; and hence, when the whale started to run, Pip was left behind on the sea, like a hurried traveller's trunk. Alas! Stubb was but too true to his word. It was a beautiful, bounteous, blue day; the spangled sea calm and cool, and flatly stretching away, all round, to the horizon, like gold-beater's skin hammered out to the extremest.
msn
PARTNERS
See some of our partners and great guys we work with.